What To Wear To Class
Pre-Primary & Primary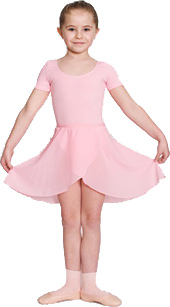 Uniform for Girls
Pink short sleeved 'Chloe' leotard
Pink 'Georgette' wrap-around skirt
Pink ballet tights
Pink leather ballet shoes (preferably with a full sole) secured with elastic
Pink crossover cardigan (optional)
Pink hairband for short hair
* This is the new uniform introduced with the updated RAD Pre-Primary & Primary syllabi in 2011.
* We recommend wearing pink ballet tights instead of socks.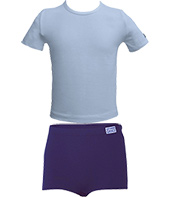 Uniform for Boys
Pale blue Dance T-shirt
Navy blue shorts
White socks
Black leather ballet shoes
RAD Uniform
Danz Royal recommends Absoludanse as the place to obtain your RAD uniform in the Brussels region (mention our name to get a 10% discount). They are based in Uccle at 14 Rue du Postillon. You can also order online via their webshop.
Absoludance stocks the official RAD uniform made by Freed of London. They can also supply other items, such as ballet shoes, pointe shoes and tights.