European School in Waterloo
!!! Classes start Wednesday 20th September !!!
Register for this new 2017–2018 school year
The timetable and calendar has been published for this new 2017–2018 school year. Register now to reserve your child's place.
*NEW* for 2017 !!!
Dance classes in English for ages 4 & above using the educationally approved Royal Academy of Dance syllabi will be starting at the beginning of February 2017 at the new European School in Waterloo.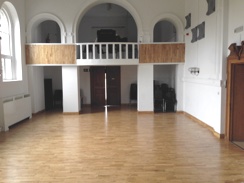 All children are welcome to attend our dance classes at the European School Chateau (including those that don't study at either EEBA or SSB).
European School — Bruxelles Argenteuil
Square d'Argenteuil 5
1410 Waterloo
Tuesday Timetable
The following Royal Academy of Dance classes will be taught after-school at the European School on Tuesday afternoons:
15:30–16:15RAD Pre-Primaryages 4–6

16:15–17:00RAD Grade 1 (intro)ages 7+
Wednesday Timetable
An exciting blend of different styles, such as Contemporary Dance, Jazz & Modern Theatre.
14:00–15:00Dance Academyages 7+
Directions to European School
The school is just a couple of mins drive from exit 27 (Argenteuil) of Ring 0 (the main ring road highway around Brussels).